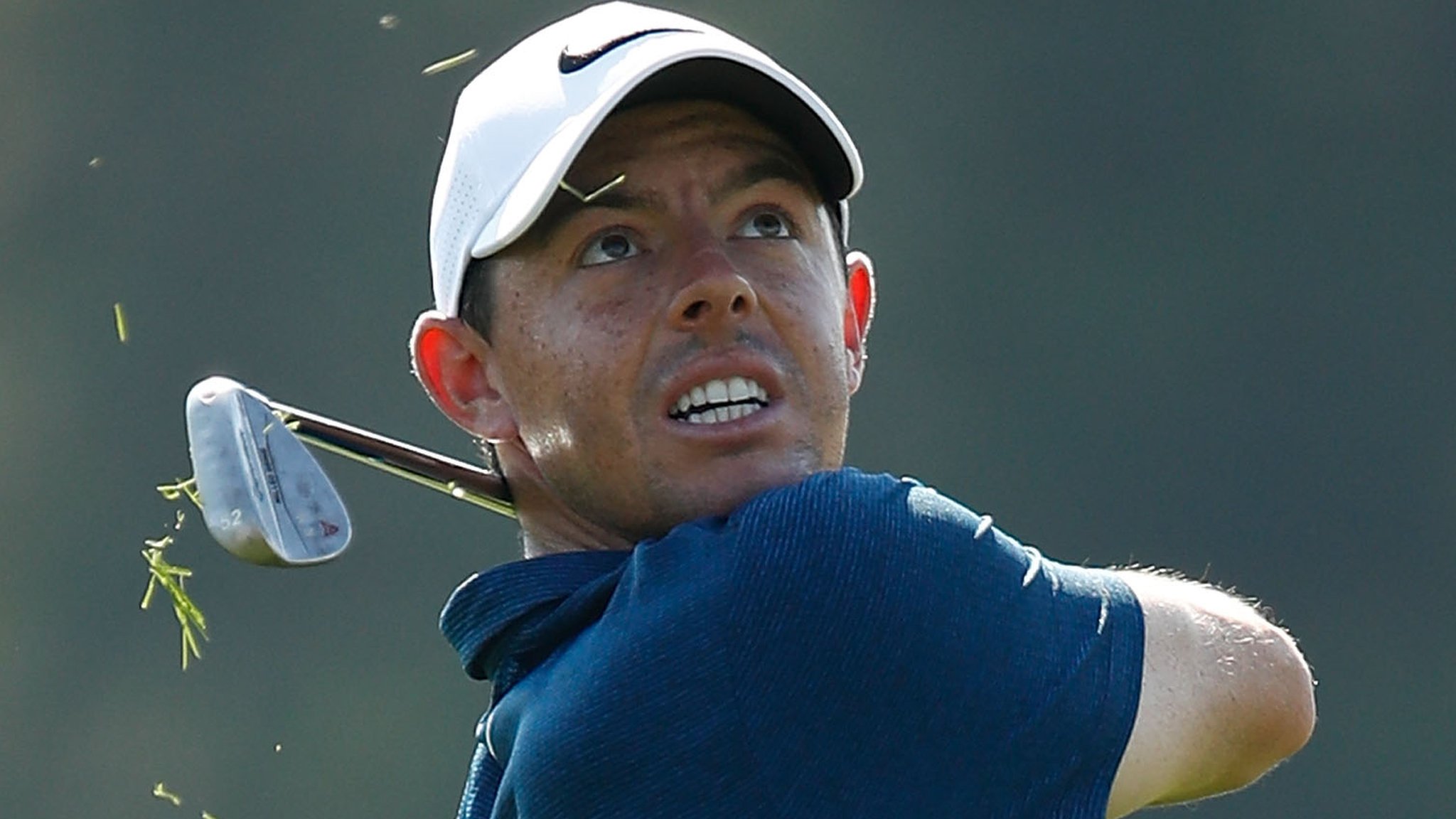 Rory McIlroy believes "discussions have taken place" about the PGA Tour merging with the European Tour and that it is "counter-productive" for them to compete as they currently do.
McIlroy says the US-based circuit could buy its European rival but then let it run the key events on its continent.
"The World Tour – it's going to happen one day and I think it has to," said the 28-year-old world number eight.
"I think everyone has to come together. I don't see any other way."
McIlroy was speaking on the 'No Laying Up' golf podcast after failing to qualify for this week's Tour Championship in Atlanta.
Former Open champion Greg Norman proposed the creation of a 'World Tour' in 1994 but his idea was ultimately quashed by the PGA Tour when in 1997 it masterminded the advent of the World Golf Championships that started two years later.
The PGA Tour dominates its European equivalent in terms of prize money and the quality of fields its more lucrative tournaments subsequently attract.
The European Tour has for many years frequently staged tournaments in Asia and Africa in an attempt to provide attractive year-round events while relatively new chief executive Keith Pelley is determined to modernise and innovate in order to appeal to more sponsors.
But the large majority of Europe's elite players play most of their golf in America and given those star names must compete in a minimum number of tournaments on their 'home' tour to be eligible for the Ryder Cup, it means a trans-atlantic juggling act with their schedules.
"To have all these tours competing against each other, and having to change dates, it's counter-productive," added the Northern Irishman, who claimed the FedEx Cup title last year.
"The easy thing would be for the PGA Tour to buy the European Tour and take it from there.
"They could still run the European events and we'll have, say, 12 big events a year, outside the majors, a bit like they do in tennis.
"I don't see any other way. I know discussions have taken place, so maybe one day."
Hampered by rib and back injuries all season, McIlroy plans to take three months off after next month's British Masters and Alfred Dunhill Links Championship in order to recover full fitness.