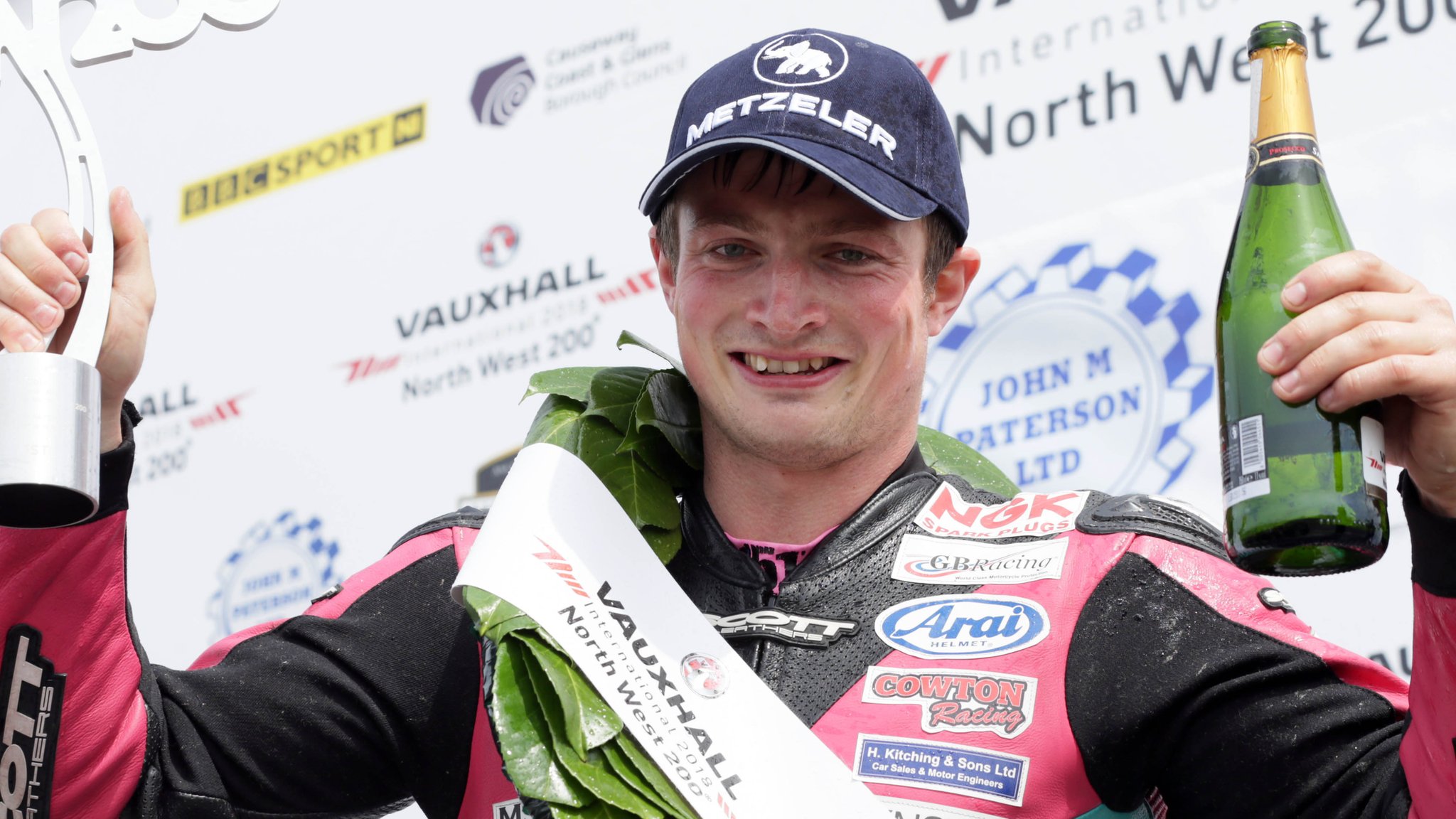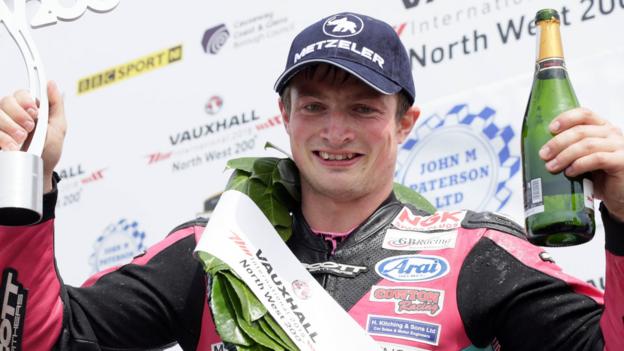 Yorkshire rider James Cowton has been killed at the Southern 100 road races at the Isle of Man.
Cowton 26, was involved in a four-rider-bike accident at Stadium Bends and succumbed to his injuries.
Lincolnshire's Ivan Lintin also sustained critical injuries in the crash.
In a tragic month for the sport, Dan Kneen and Adam Lyon died at the Isle of Man TT with William Dunlop fatally crashing at the Skerries 100 last week.
"The Southern 100 MCRC, organisers of the Southern 100 International Road Races, regret to announce that following an incident involving four competitors at Stadium Bends during the 600cc Challenge race, Driffield rider James Cowton succumbed to his injuries," said a statement from the organisers.
"The other riders involved, Ivan Lintin is in a critical condition, whilst Jamie Coward has shoulder injuries and Mickey Evans leg and arm injuries.
"Southern 100 Racing extends its sincere condolences to family, relatives and friends of James Cowton at this very sad time.
"The organisers are carrying out a full investigation in conjunction with Isle of Man Constabulary into the circumstances of the incident on behalf of the Coroner of Inquests."
Cowton won his maiden International Road Race at this year's North West 200, winning for Northern Irish outfit McAdoo Racing in the second Supertwin race.
He had also won three races at the Southern 100 in previous years, with victory at this year's Supersport race at the Cookstown 100 another highlight.
Lintin, a Supertwin specialist, is also a regular on the international road racing scene, and has two Lightweight victories at the Isle of Man TT, as well as two North West 200 and three Ulster Grand Prix wins in the class.